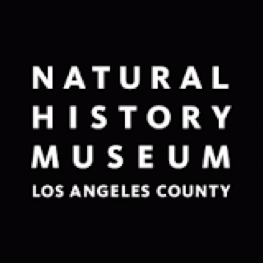 Los Angeles

,

California

90007
Job Description
Maintenance Technician
The Natural History Museum of Los Angeles County was the first museum in L.A. to open its doors 108 years ago and is poised for an exciting new era as it plans for the future. Having recently completed a new strategic framework, the Natural History Museums of Los Angeles County—including NHM at Exposition Park, La Brea Tar Pits and museum in mid-Wilshire, and the William S. Hart Museum in Newhall—is looking forward to new building projects and campaigns, exhibitions, community outreach, and innovative audience engagement.
The Natural History Museum of Los Angeles County is seeking a Maintenance Technician for our Operations department. The Maintenance Technician works closely with the Manager, Crafts & Facility Services to perform a wide variety of building mechanical and repair work involving carpentry, electrical, masonry, painting, plumbing, or other mechanical and maintenance duties at the museums.
Primary responsibilities include but are not limited to:
Performs skilled work in the installation, maintenance, alteration and repair of wiring, electrical appliances, and handling of heavy equipment. Lays out, assembles, installs, tests and maintains electrical devices and apparatus such as conduit, wiring outlets, and tests circuits for continuity and proper connections.
Performs painting as needed including painting shelves, cabinets, furniture, motors, and other mechanical equipment and touch-up painting on the interior and exterior surfaces.
Maintains the cleanliness of crafts workshop and reports all machinery service needs to supervisor. Maintains proper storage of work materials and hand tools.
Assists journeyman tradesmen on installation work or more difficult repairs.
Collaborate with general contractors, electricians, and other construction professionals.
This position has the following requirements:
High school diploma, GED or equivalent required
Two years' experience in general building maintenance and repair involving a variety of minor carpentry, electrical, masonry, painting and plumbing work
At least one year general experience performing repairs and general maintenance.
Must be able to operate heavy equipment including scissor lifts, aerial work platforms and forklifts.
Must have experience with shop tools, stationary shop equipment and hand tools.
The Natural History Museum of Los Angeles County is especially interested in candidates whose background and experience have prepared them to contribute to our commitment to engagement and inclusion at culturally diverse audiences in museum and in sciences.
The Natural History Museum of Los Angeles County is seeking applicants who have demonstrated experience and commitment working with a diverse community. This position has a compensation range of $22.00 plus excellent benefits. This is a full-time regular, non-exempt position.
A cover letter, current resume, and list of 3-4 references are required for all applicants. Review of applications begins immediately and continues until position is filled. Interested candidates please visit www.nhm.org/jobs and click the link of the position for which you are interested or go directly to the online application.
The Natural History Museum of Los Angeles County is an Equal Opportunity Employer.
Apply Here
PI187120143
Preferred Years Of Experience:
2
Year(s)
Education Required:
GED,High School
Employment/Position Type:
Full Time